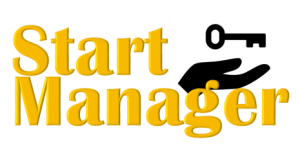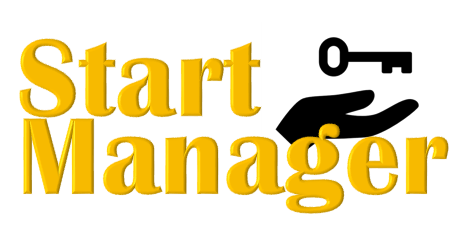 Start-Manager's
Access Control System
with OSHA Checklist
Incredible Features  *  Very Simple to Use  *  Unbelievable pricing
Seeing is believing. Give our virtual demo a try today!
Always Control Exactly Who has Access to Your Equipment
Very Simple to use, Incredibly Easy to Set-up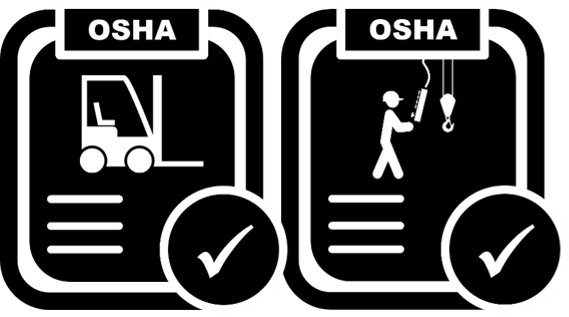 Ensures that Safety Checks are Completed for Every Shift
Remarkably Affordable, Packed Full of Features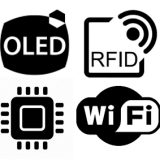 Always have control over who has access to your equipment.....
Start-Manager allows you to control who has access to your equipment in two ways:
1) Unique 4-digit key code: Using the heavy-duty stainless steel keypad you can allow access to your equipment with a programmable 4-digit code. The Start-Manager system has storage for over 250 unique codes.
2) 125 kHz Proximity Cards and Key Fobs: You can utilize your existing building access cards or fobs. The Start-Manager system can work with both HID H10301 and EM4100/4001 compatible cards.  This system has storage for over 100 unique proximity card numbers.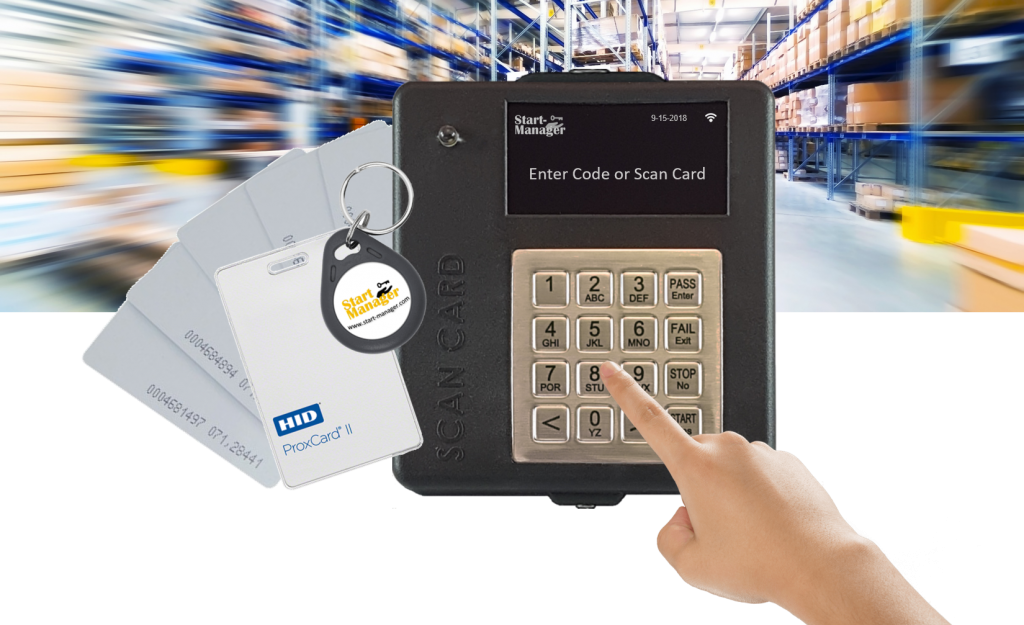 Making your Daily Safety Checks easy...
OSHA requires that all forklifts, material handling equipment and machinery have a safety check performed at the start of each shift  – regulation 1910.178(q)(7).
Are you completing a safety check for every shift?
How are you managing exceptions (failed items)?
Where are your records?
The Start-Manager system makes it easy because it ensures that you are performing a proper safety check at the start of each shift. You set up the number of shifts per day, and the start of the first shift, and Start-Manager does the rest.
Vehicle will not start until safety check is completed
 After a failed safety, you can chose whether or not the vehicle can start or simply record the information
Information can be easily retrieved via your existing WiFi network
Focus only on the exceptions not the paper work
Information collected: Vehicle number, current vehicle hours, operator number, time safety was started, time safety was completed, all failed questions.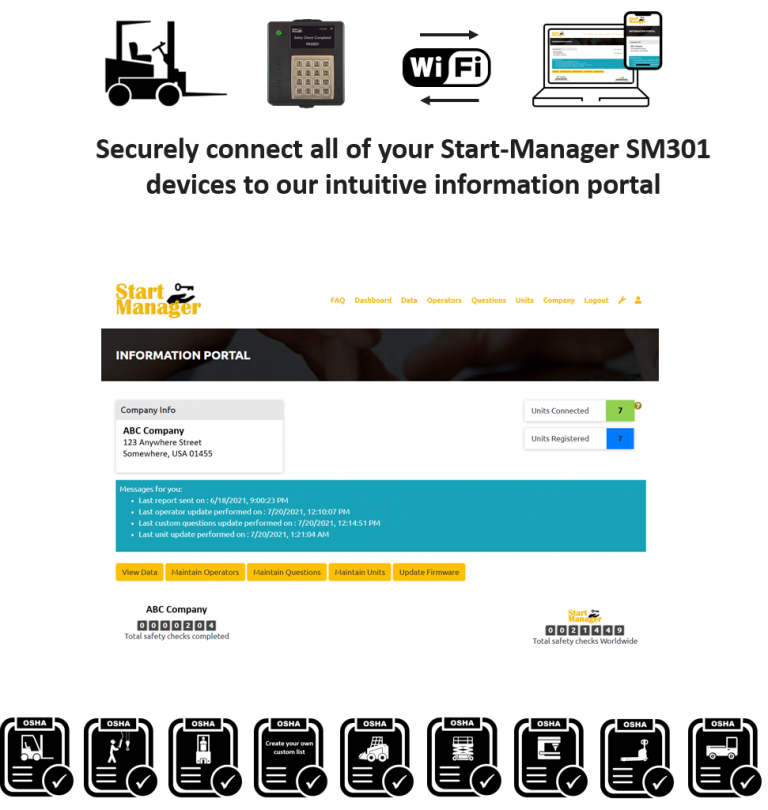 Securely connect all of your all of your SM301 devices to our intuitive web portal via Wi-Fi
With the Start-Manager system, managing your material handling equipment has never been easier. 
Easily manage your fleet with our intuitive dashboard that gives you all the information you need at a glance; last update, connectivity status, last report sent, last firmware update, etc.
Manage your daily OSHA safety checks: customize one of 8 pre-set categories or create your checklist from scratch. Assign custom lists to any vehicle remotely. Collect your reports automatically.
Manage your equipment: add/subtract equipment individually or in bulk. Check connectivity status & receive automatic firmware updates.
Manage your operators: add/subtract operators individually or in bulk. Assign to vehicles individually or in bulk.
Seeing is believing. Give it a try. It's free!